Taking paid online surveys is a simple way to start making money online in Australia.
Signing up as a member with the best survey sites Australia has to offer means you can earn cash and gift cards from the comfort of home, as and when you have time (it's great for mums!).
This review of the top paid surveys Australia has to offer aims to save you time in deciding which of the numerous survey sites in Australia are actually worth joining.
Quick Overview of the Best Paid Surveys in Australia
Toluna
Pureprofile
Swagbucks
Opinion World
Valued Opinions
MyView
Nielsen Mobile
You Gov
Octopus Group
Top Online Survey Sites in Australia
Taking surveys for money is, unfortunately, a numbers game.
In order to be successful in making money taking online paid surveys, you need to register for more than one of the best Australian survey sites.
Here are our top picks:
1. Toluna Influencers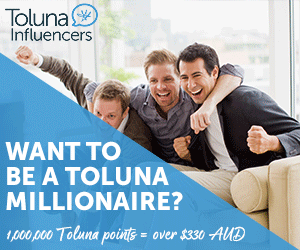 Toluna is one of the top paid survey sites in Australia. Toluna offers more than just paid surveys for money.
You have the option to create polls, play games, test products, have battles with other members and more.
You can still complete online surveys for money, but Toluna is a site where you could definitely spend some time building your profile and having some fun, rather than just scrolling Facebook.
Toluna is well-established internationally, and the interface is easy to use. Imagine, you could get paid for surveys and other activities, and make a few bucks from your smartphone or tablet each evening. Nice!
Rewards include gift cards from $10 and cashout via Paypal from $20.

2. Pureprofile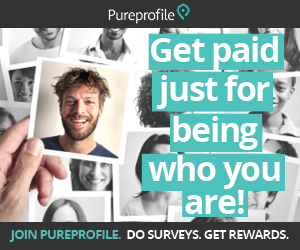 Pureprofile is one of our top picks for Australian surveys. They have an easy website to navigate and it works great on mobile which makes taking surveys anywhere, really easy.
As for payments, you can earn between $0.10 up to $5 (sometimes more) per survey. The 10 cents minimum is paid if you don't qualify for the survey and screen out.
There is a cap on how much you can cash out with Pureprofile – it's currently $50 every 60 days, so annually you can earn $300 with Pureprofile.
Rewards: cash via bank deposit, Paypal or gift vouchers from a wide range of retailers.
3. Swagbucks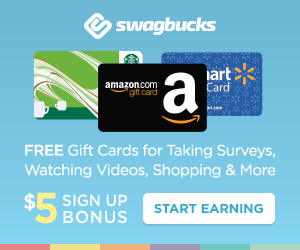 Swagbucks is so much more than just a survey site, but the surveys on offer are excellent and frequent.
Not only you get a $5 signup bonus, but you can also earn money from watching videos, switching your search bar to their search engine and playing games.
Even if you only want to take paid surveys, Australia's version (they are international) of Swagbucks is a solid bet.
Rewards include cash via Paypal or gift cards.
4. Opinion World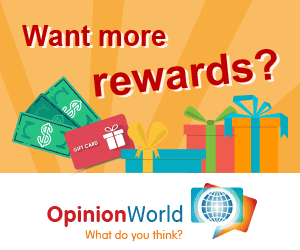 One of the best survey websites, Opinion World Australia are a part of the large international survey brand, Opinion World. They are one of the top choices for Aussie surveys that pay cash.
Owned and maintained by Survey Sampling International, Opinion World is a legit survey site in Australia.
Rewards include vouchers from JB Hifi, Woolworths, Coles, Kmart, Target and iTunes, plus an option to take a cash payment via PayPal for $10 (equivalent to 500 points).
Opinion World is one of the best surveys that pay cash in Australia so I definitely recommend you sign up to become a member.
Whilst there are other surveys that pay you money, Opinion World is one of the most reliable for survey offerings.


5. Valued Opinions
Valued Opinions claim you can earn up to $5 per survey and amongst all of the surveys we've researched, we found that Valued Opinions Australia reviews are overwhelmingly positive.
Users praise Valued Opinions as a reliable survey site in Australia due to the frequency of survey offerings and an excellent range of redemption options.
Valued Opinions only pay with gift cards so if you want surveys that pay cash, you'll need to sign up to some other options in the list. That said, it's pretty easy to earn a decent stash of gift cards with Valued Opinions so we definitely think it's worthwhile signing up.
It can take a while to fill in the profile information (set aside at least 30 mins for this task). Each survey is given a dollar value so you know exactly how much you'll earn.
Redemption options include vouchers from Myer, JB Hifi, Woolworths, Dymocks and loads more. These are available to redeem from $20. Read our full Valued Opinions Australia review here.
6. Ipsos MyView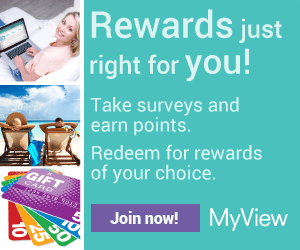 MyView is an established survey panel in Australia, backed by the huge international market research firm, Ipsos.
You can be reassured by MyView's global presence – it means they conduct millions of surveys annually.
Rewards include eftpos gift cards and all the big retailers from $20.
Survey Tip
If you want to take online surveys for cash, you'll need a PayPal account.
Unfortunately, not all Australian surveys that pay cash will deposit into a bank account. Signing up for a PayPal account is free – click here and the PayPal website will open in a new tab.
Once you receive the funds into your PayPal account, you can transfer them into your bank account or keep your balance in PayPal which is a handy option if you need to make online payments.
7. Nielsen Mobile Panel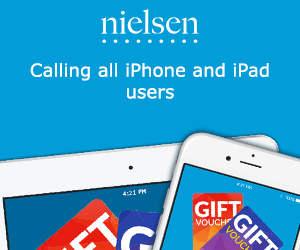 Nielsen Mobile is a different kind of online survey for Australians. Nielsen tracks and rewards you for sharing your online activity via their app.
Related: 12 Best Paid Survey Apps in Australia
When you sign up with Nielsen Mobile you will need to install an app and keep it installed for the entire year.
Do this, and you can earn $50 worth of rewards (gift cards or items chosen from a catalogue) each year for basically doing nothing.
8. YouGov

YouGov gathers data that is used by media outlets, they even claim your responses could help to feed the daily news cycle. If you want to make your voice heard, definitely sign up with YouGov.
If you feel strongly about making a difference, you'll love YouGov.
Rewards include cash via PayPal, mobile phone credits, gift cards and charity donations.
9. Octopus Group

Octopus Group is one of the best paid online survey sites in Australia.
They operate a little differently from other survey panels in that they guarantee the highest payment in the industry.
If you want to get paid to do surveys with minimal fuss, Octopus Group is a solid option.
One thing to be aware of is that your sometimes the surveys aren't as frequent as other sites, but when they do appear they tend to pay better.
Signing up with Octopus is great for the casual survey taker, who might be willing to wait a little longer to participate in a quality survey.
Because of the way they operate, Octopus don't recommend signing up with other Australian survey sites. If you just want to join one site, make it Octopus.
Keep checking back here as I share the best online surveys Australia has to offer.
Read next: 16 Legit Ways to Make Money Online in Australia and Making Extra Money with Paid Focus Groups in Australia